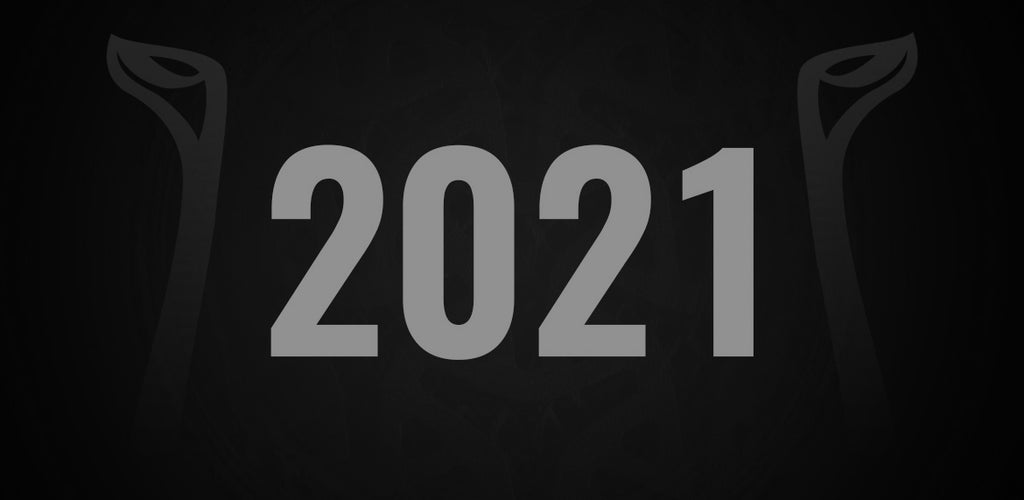 To us, the people working behind the scenes at Meze Audio, 2021 was remarkable! Full of new launches that brought some hard working, yet rewarding days, long brainstorming sessions that gave birth to amazing ideas, new team members that brought a fresh perspective on the things we do.
In essence, this year, we learned how to be our best selves and bring forth the same love for high-end audio and exquisite aesthetics that you're already used to. To celebrate all we've accomplished, here are some Meze Audio highlights of 2021:
NEW LAUNCHES
When it comes to new products, projects we had been working on for over 2 years were finally completed. No headphone leaves our factory unless deemed perfect, following our highest standards, so what we did was take our time to research and experiment with new designs, technologies and materials, in order to bring our visions to life.
From the limited-edition Empyrean Phoenix, to ELITE, our newest flagship headphone, and LIRIC, the first ever closed-back powered by Rinaro's Isodynamic Hybrid Array Driver, these new launches represent our way of strengthening our long-term commitment to create one of a kind, reference headphones.
ICONIC PAIRINGS
There's something magical about cars and hi-fi coming together, and even our founder himself finds a lot of inspiration in the automotive industry, when designing new products. This year, we had the chance to showcase our products next to two outstanding companies – BMW and Rolls Royce.
For the second consecutive year, Meze Audio was part of the latest BMW event - "Fall in Drive & Sound". The event was held in Samsung-dong, Gangnam district, which is the heart of Seoul, by BMW's distributor Han-dok Motors and Scheherazade (Sorishop).
Our brand was also selected to appear in the Rolls Royce Enthusiasts' Club (RREC) official 2021 yearbook, titled Strive for Perfection: The Royal Edition. Meze Audio products, including the renowned Elite and 99 Classics, were also showcased during the yearbook launch, which took place at Grosvenor House, London on October 8th.
A STATEMENT OF TIMELESS DESIGN
When talking headphones, to us, design is just as important as performance. With this in mind, our products are made from pure passion for great aesthetics, good craftsmanship and breakthrough engineering. They are created to last through years and years of industry changes, bringing long-lasting value to those who choose them – that's our philosophy.
Even years after their launch, Meze Audio headphones receive recognition not only for the way they sound or the technology they use, but for their timeless design, as well. In 2021, our headphone models were featured in highly-acclaimed design publications, such as Wallpaper, Design Milk, Dexigner.
SOUND THAT BREATHES NEW LIFE INTO YOUR MUSIC
No headphone design is complete without our unmistakable, natural sound signature. In 2021, we celebrated 10 years of Meze Audio and, in those 10 years, the way our headphones sound got us over 90 awards from reference names in the industry, and hundreds of positive reviews.
Ever since the beginning, we made a commitment to break the barriers of the audio industry, making no compromises. Our work and vision got featured by iconic publications, including Rolling Stone, Louder, Forbes or What HiFi?, and here's what they had to say about us:
REWARDING HARD WORK
Another thing we're beyond grateful for is having our hard work honored by major names in the audiophile industry. In 2021, Meze Audio products, all time staples and new additions altogether, were awarded some of the highest distinctions for their refined audio quality and unique design from names like Hifi+, Headfonia, Soundstage! Network or International Design Awards.
ARTISTS
Our supported artists family is constantly growing and, last year, singers, composers, producers we've admired for years have shared the same love for our craft that we do for theirs and joined our community of artists.
Yann Tiersen, Christopher Tin, Michael Price are some of the people who've marked our artistic journey for a long time, with their amazing work, and we're proud and grateful to have them try out our headphones and use them with such enjoyment.
There are many more memories we could include on this list, but these are definitely the top milestones of this past year, for us. What was your favorite moment of 2021?