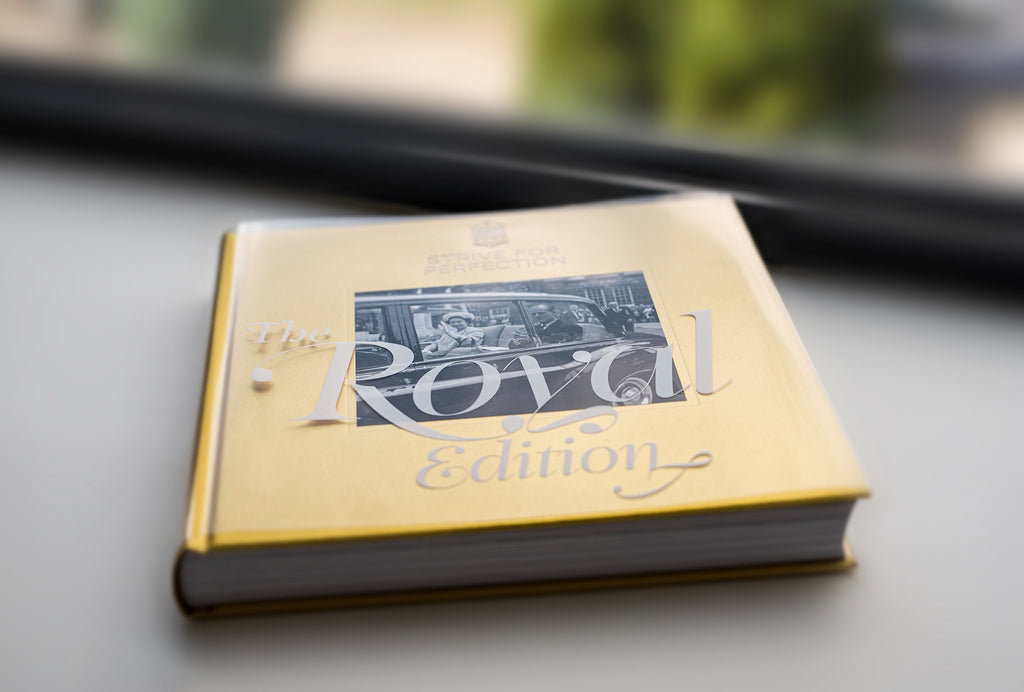 We're happy to announce that Meze Audio was selected to appear in the Rolls Royce Enthusiasts' Club (RREC) official 2021 yearbook, titled Strive for Perfection: The Royal Edition.
Strive for Perfection: The Royal Edition is a beautifully presented, fully illustrated hardback book, produced by leading publisher St James's House and written by an editorial team of experts, aficionados and tastemakers. The 448-page hardback book celebrates the year of Her Majesty the Queen's 95th birthday by exploring the ties between The Queen, the British Royal Family and royalty around the world with Rolls-Royce and Bentley motor cars.
The articles in the book range from the bespoke vehicles of the Royal Mews, to the regal splendor of the Hampton Court Concours of Elegance, to the cars of the Maharajas. It also features a luxury lifestyle guide for ultra-high net-worth individuals, which includes a select portfolio of exceptional products and services.
"We are truly honored to be part of this amazing project. Rolls Royce is a staple of quality and luxury, and we, at Meze Audio, pursue the same goals of achieving perfection. Being recognized for our values and getting a chance to share our story by a brand with such an iconic reputation and heritage can only be seen as a fantastic reward", said Antonio Meze, Founder of Meze Audio.
Meze Audio products, including the renowned Elite and 99 Classics, were also showcased during the yearbook launch, which took place at Grosvenor House on October 8th.
Strive for Perfection: The Royal Edition is available to order at www.stjamess.org.