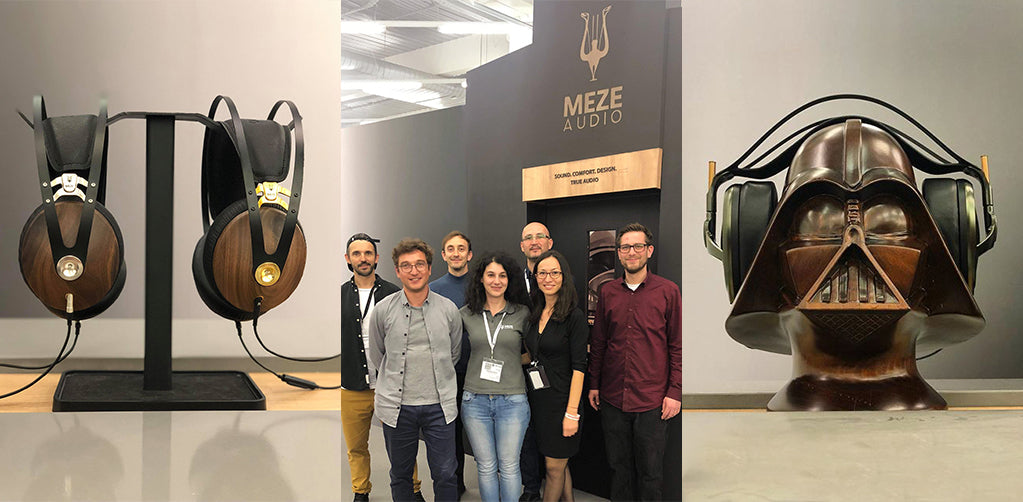 Looking back at warm summer days, we're counting our achievements and fun tradeshow times accompanied by curious audiophiles from all around the world. 
Let's remember Munich first! May has been a busy month, with Europe's largest trade fair for high-end entertainment around the corner. Our Meze Audio team from Romania took part in High-End Munich trade show, successfully showcasing Empyrean and Rai Penta, our TOTL headphones.
Paris Sound Days came next, where we joined Elite Diffusion, our distributor in France, to showcase Empyrean, our flagship headphones, respectively Rai Penta in-ear monitors.
June brought us to Asia and America, at Hong Kong Audiovisual Expo & Mobile Sound Show, Headphile Show in Ho Chi Minh, Vietnam, and, respectively, CanJam Socal, in California. 
Hong Kong Audiovisual Expo & Mobile Sound Show is based on the principle of "affordable audio-visual enjoyment". This year, Meze Audio showcased the full range of products: Empyrean, Rai Penta and the 99 Series, being represented by Let's Go Audio.
Meze Audio returned to sunny California to show you our latest products during CanJam Socal. A cheerful crowd and positive vibes were permanently present at our booth.
During the Headphile Show, Vietnamese audiophiles were welcome to listen to our latest products: Empyrean and Rai Penta. All thanks to our partners from
Xuan Vu Audio
.
Oh July! We had such a nice time at
Potafes
, Tokyo! People all over Japan came and tested all the gear we showcased at Portable Audio festival in Tokyo, Japan.
Shortly after,
CanJam

 
brought together over 100 leading audio brands in the heart of London for their now traditional UK edition.
On 28
th
of July, PAM is Thailand's main event for portable audio, attracting visitors from all over the country. Thanks to our local partner, Meze Audio's stand was one of the main attractions at the event.
What a great way to end our summer! Hong Kong Advanced Audiovisual Exhibition is the largest and most exciting home entertainment expo in Asia. For the 9-11 August edition, with the involvement of
Soundwave Audio HK
, we rounded up our gear for everyone to enjoy.